Apex Health Care Staffing has a team of experts dedicated to help make your employment search as stress free as possible. We realize that looking for a new career opportunity can often be very time consuming, frustrating, and overwhelming. We work directly with each candidate on a one-on-one basis, matching your areas of interest, skills, and experience with the right opportunity in the right facility to meet all of your needs.
At Apex, our team members utilize our extensive resources and network to help you through the entire "on-boarding" procedure including but not limited to:
assistance with credentialing and licensing, obtaining your first position; or transitioning into a new one; relocation if necessary; and deciding which type of facility you want to work in.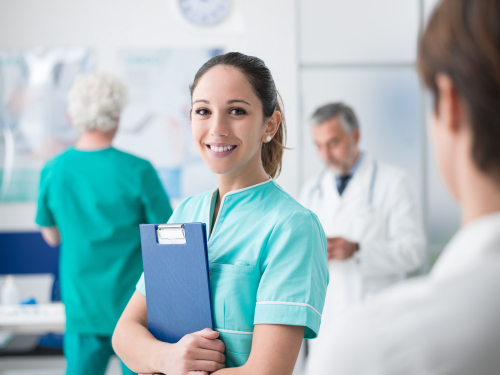 Some advantages of working with Apex Health Care Staffing are:
We act as your advocate, guiding and supporting you throughout the entire job process.
We conduct a customized search utilizing your skills, experience and preferences.
We only need you to provide credentials to us once to pre-qualify and present you as a candidate to various facilities.
We will present you with a comprehensive profile of prospective employers, highlighting their expectations, total benefits, and the compensation package.
We review all pertinent organizational and environmental information and evaluate advancement opportunities.
We will continue to be in contact and available as a resource as you transition into your position.
The goal at Apex is to achieve a long-term mutually beneficial relationship between our candidates and the facilities with whom we partner, including but not limited to:
Long Term Care & Skilled Nursing Facilities
Hospitals
Private Practice Physicians Offices
Urgent Care Centers
Imaging Centers
Rehabilitative Facilities
Radiology Centers
Ambulatory Surgery Centers
Pharmacies
Dialysis Centers
Home Care Agencies
Laboratories
Educational Facilities
Many Other Clinical Settings
At Apex Health Care Staffing we recognize our top priority is your satisfaction and success!
To learn more, and to begin your search for your first assignment please contact us at 954-744-3697 or email us at info@apexhealthcarestaffing.com.